AffiliateRewrite
WSC 3.1 - 5.4
You want to earn money with internet sales by using Affiliate-Links?
You don't want that other users use your website for their own purposes?
You fear legal consequences if Affiliate-Links are not marked as such on your website?
Then, AffiliateRewrite is just the right plugin for you.
Every day, every hour and every minute, product-links are posted, shared and liked. But not always it is a normal link.
As soon as this product is purchased, the partner receives a commission. But would you like to allow this on your website?
With this plugin for the WoltLab Suite 3 you can prevent Affiliate-Links from other users, quickly and easily set your own Affiliate-Links or overwrite existing Affiliate-Links into your own. This is a simple way to earn money online.

The clou is that the original link where not changed, only the output in the browser. This will keep the original data.
The configuration can be set in the administration in the following path:
Configuration -> Messages -> AffiliateRewrite
Supported providers:
AmazonPartnerNet(*)
eBay Partner Network(*)
MMOGA Affiliate program
Gamesplanet Affiliate program(*)
Supported functions:
remove the references from third parties
set your own reference
add the (legal) note "Affiliate-Link" to mark these links as Affiliate-Links
set the product name as link name, if available
the folling functions can be provided for (*) marked providers:
the product name can be loaded from the provider
the price can be loaded from the provider
the product picture can be loaded from the provider
For integration requests, please use the support area in the forum.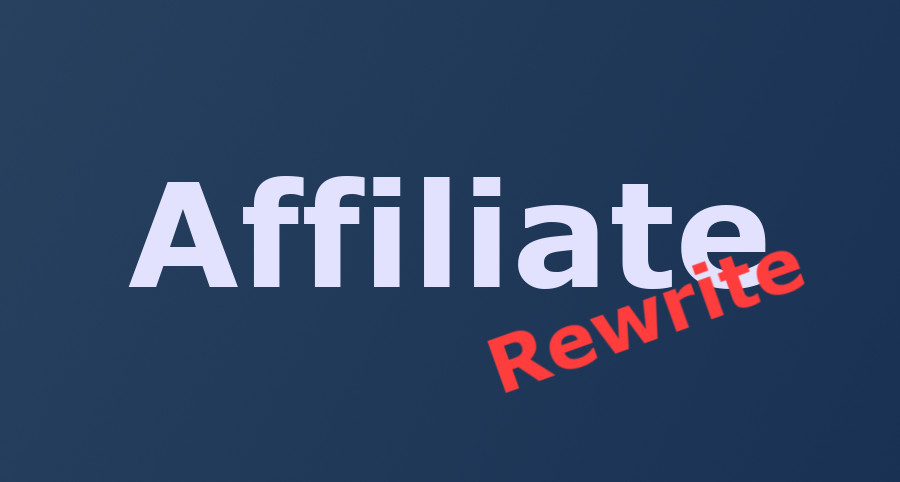 As a small business in accordance with § 19 UStG, no sales tax is included and not expelled. All prices are final prices.